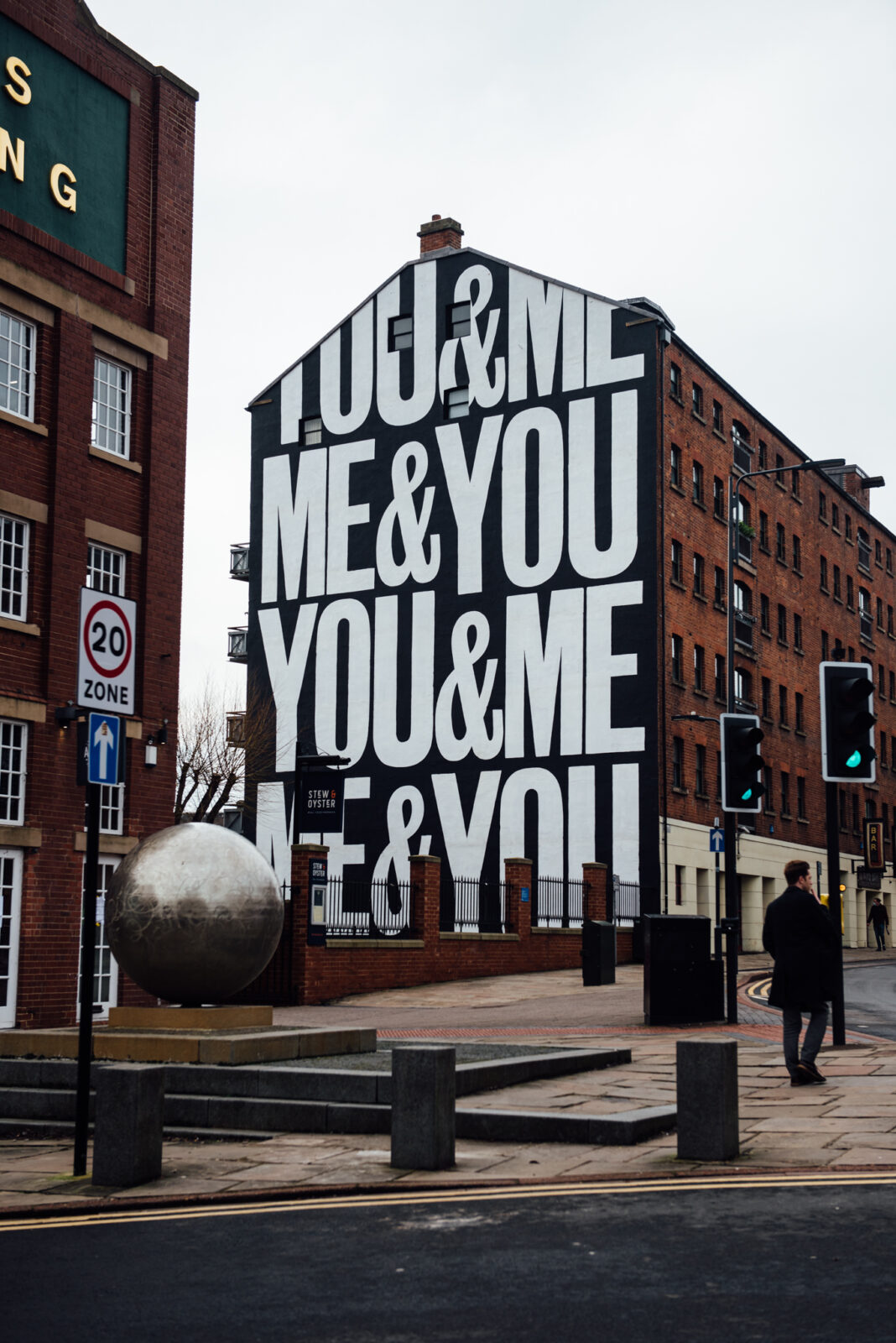 You & Me, Me & You
by Anthony Burrill
Striking black and white lettering which can't be missed towering up to 88ft high over buildings and the river.
Delivering a simple yet relevant message for the current time, and bringing a message of hope and unity to the city for the years ahead.
By Graphic artist Anthony Burrell, former Leeds Beckett University student, curated by In Good Company, multidisciplinary studio Bread Collective, and with support / funding from King & Co.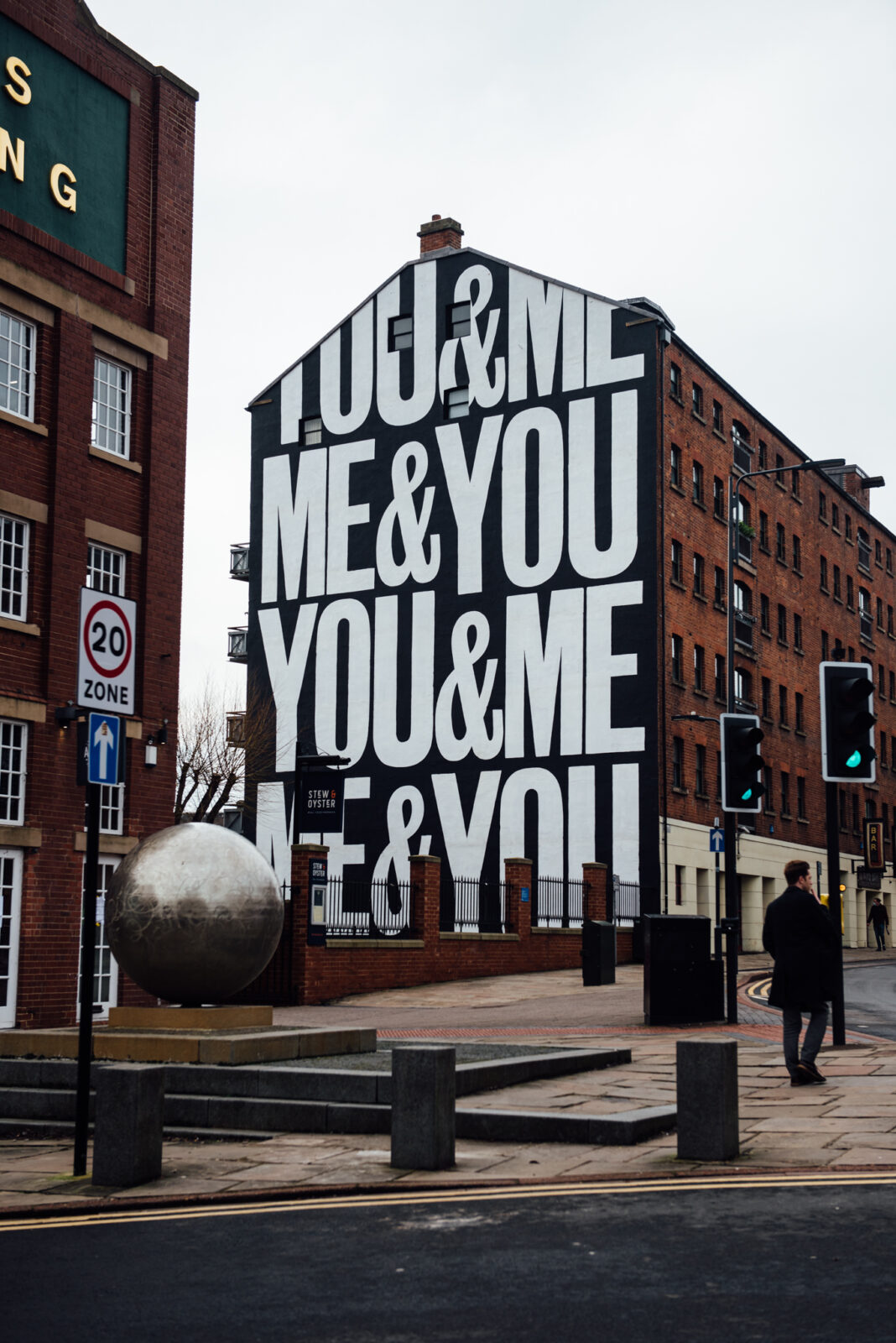 Artist Profile
Other Credits
Curated by :
In Good Company