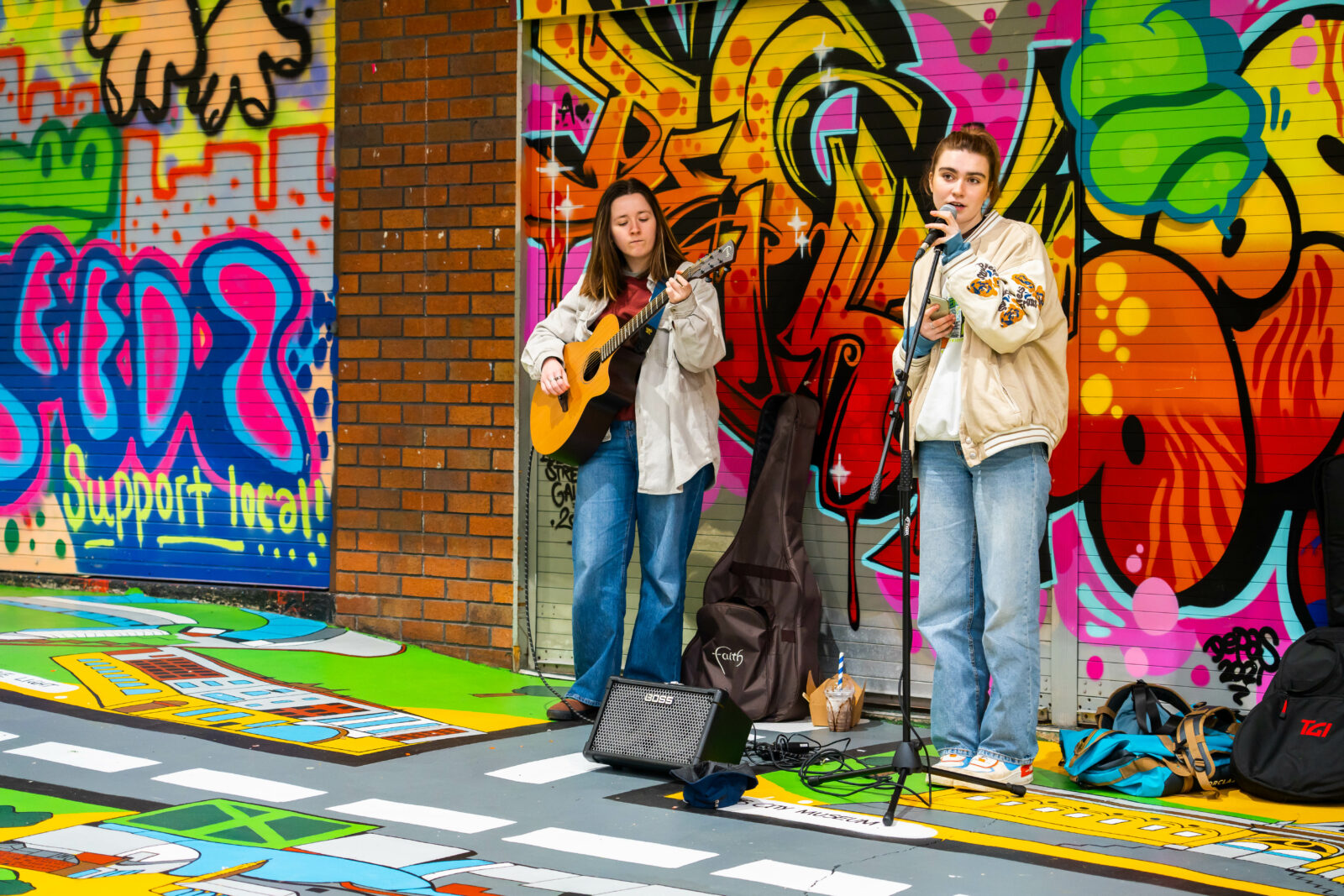 Leeds City Community Space
by Leeds Street Gallery
This unconventional piece of street art was commissioned by Leeds City / First Bus to launch their partnership with Kirkgate Market. The artwork was designed and painted by Leeds Street Gallery, a team of artists who provide and manage legal art walls in the local area.
The idea behind the mural is to connect bus passengers with the local communities, destinations, attractions. It has been painted onto the floor of the famous Leeds Kirkgate Market, a main attraction in Leeds City Centre.
The design includes several local landmarks to show the most notable spots in the area where children can follow the roads to each destination. With its bright colours and bold design, this mural transforms the market into a vibrant space for customers to sit and relax while in the city.
You'll find the mural by the entrance to Kirkgate Market on George Street.



Leeds City Community Space at Kirkgate Market
Artist Profile