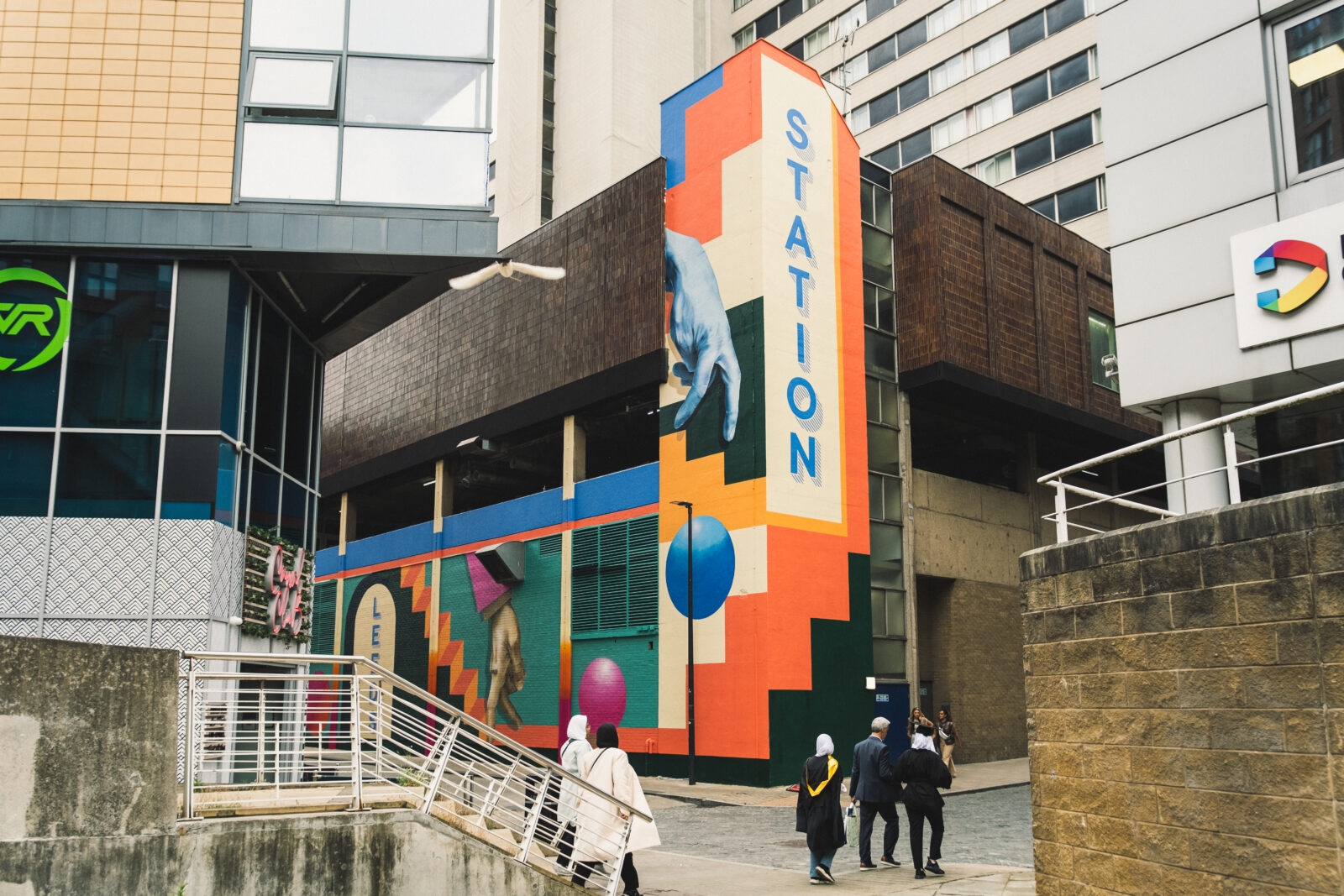 Here We Go Now
by Josephine Hicks
Combining the way-finding nature of the brief with her bold and infectious style, Josephine has created a colourful design to transform the rear of the hotel into a vibrant painterly wonderland – bringing some colour to the street and the south entrance of Leeds Station.
Standing at 20 metres tall, at its highest point, and 50 metres long, the mural, entitled "Here We Go Now", is a bold project with a lead time of 10 days and 5 artists, led by Hicks – a designer and painter known for her large-scale murals that typically celebrate connections between nature and biodiversity in urban environments.
Jo's unique visual style leaves audiences with space to form their own narratives, giving her work longevity and feeling of timelessness – paralleling the aims and hopes for this new public mural.